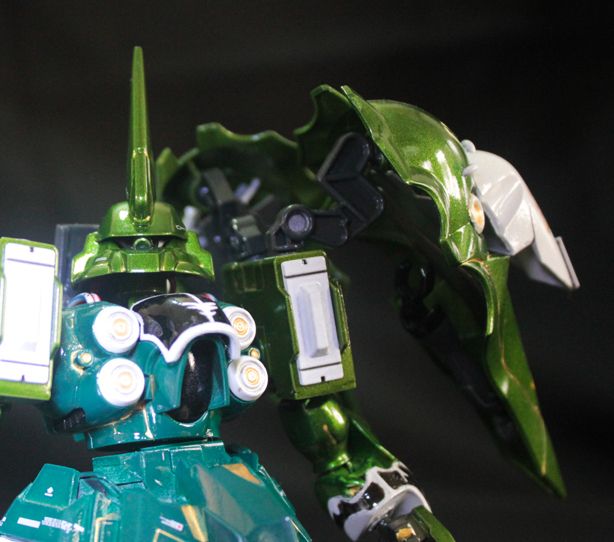 MEAN and GREEN.
This is the last and first kit that I've done last 2013 and this 2014 hehehehe....I remember working on this kit while waiting for the new year to strike.
Another KrazyTong custom series kit. Turning this into green was easy since the original color of this kit is green, just in different shade...What's special on this kit was the outcome was basically new to me because it turne out to be metallic, not my first intention, it just so happened that the spray paint that I've chosen was metallic. I'm happy on how it all went together. Hope that you guys will like it too.
I've used Bosny's Mazda Green on most of Ksahtriya's part. I've posted some WIP pics in my FB account, jump
HERE
to see them.
EXTENDED. Photo above shows the separated binders and the extended arms, legs, neck and waist.
Major customs I made were extending the arms, legs, neck and waist, separating the binders into two parts and some pla plating on the shoulder, back, and the lower waist....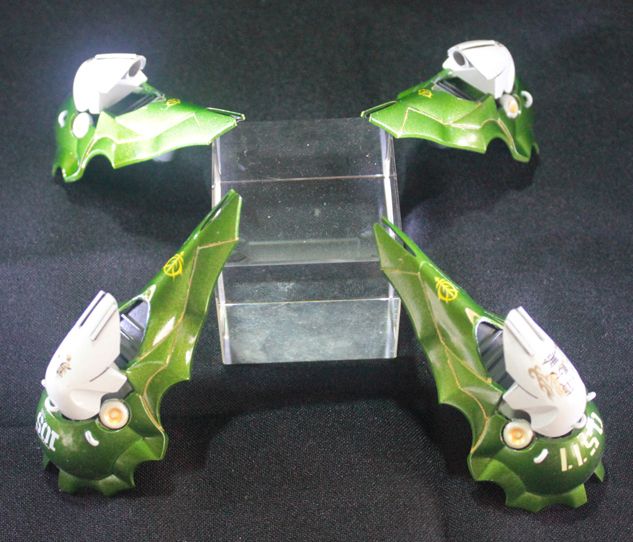 SEPARATED portions of the binders.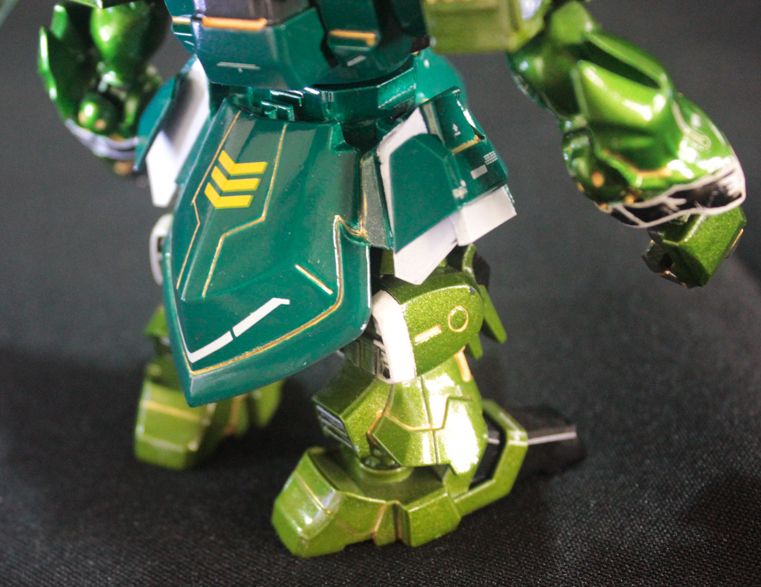 RIDICULOUS pla-plating on the waist, mind you painting this part is a headache.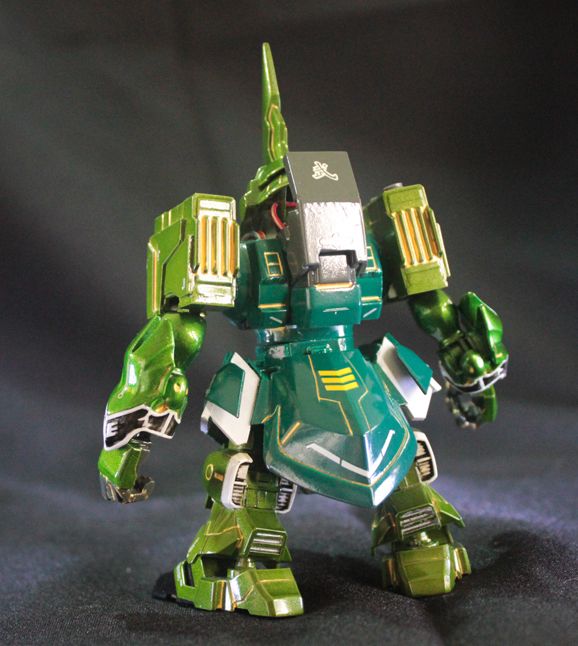 I SEE GOLD. New attempt in panel-lining, I used Gold acrylic paint.
So, jump on to the
gallery page
to see more photos...Hope that you guys like it....I do and I did have fun making this kit.
I've finished Kshatriya earlier this year, but didn't have the time to post it. So I've almost let a month past before sharing this to you. Meanwhile, I've been snapbuilding a lot of kits at home, I'm starting an all REIRA-themed kits / ORANGE project (R1), meaning the kits have orange parts/ colors in its original form. Come back soon as I enumerate what kits are part of the R1 project.
Well thanks for reading, how to get back to you guys soon.....Take care and always have fun in whatever you do........