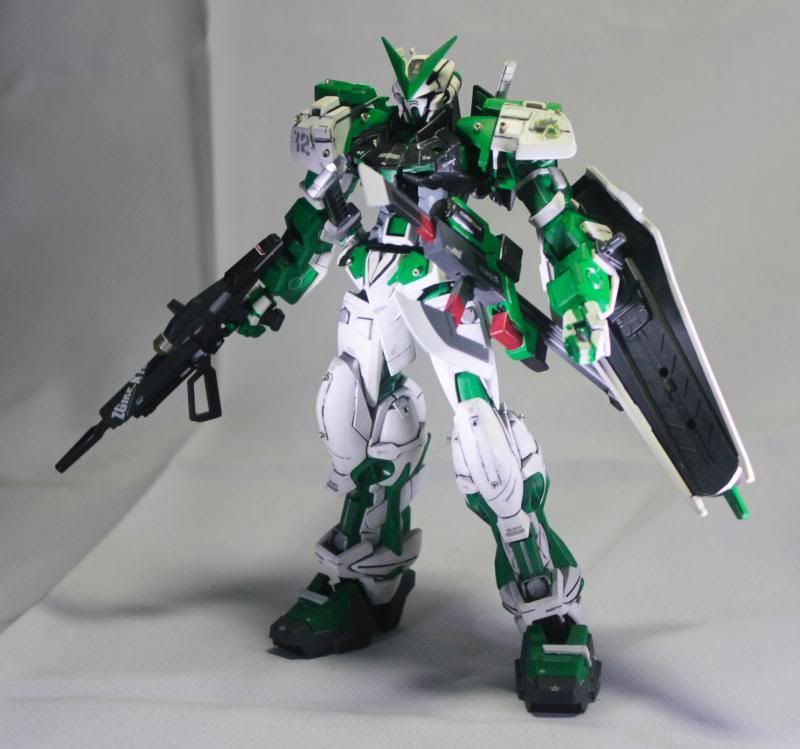 POSTING POSTED POST. Green Frame poses with all it's weapons attached.
Last year's final kit that I've done....I've finally got to have a photo session with Astray Green Frame along with Gundam Virtue. I'm using a new file naming extension for these kits, namely the KrazyTong custom, since a lot of my recent work are customized for my brother, I think it's just right to name them as KrazyTong custom.
Krazytong custom, will be focusing mostly on the color green, since that's my brother's favorite color. So far that's just his preference, he just wants his kits to be colored in green......
To start this off, Green Frame is basically a green-colored version of the Gundam Astray, so the color scheme is basically like that of the original kit. Then I've remodified the shoulder and replaced the feet. I've also added Red Frame's sword, since it's also included in the runner.
Below are the detailed view of the shoulder, IC pins were added for spicing up the details....the chest was slightly modified, adding some pins and pla-plates......
The view at the back, I didn't do any mod on the head and the back pack.......just simple detailing...
The legs were all just simple modified a bit and detailed accordingly.....
I just swapped my scrapped Blue Frame's feet to Green Frame's because I just didn't find the stock feet commanding respect....Added a strip of pla-plate and anchored it with an IC pin.....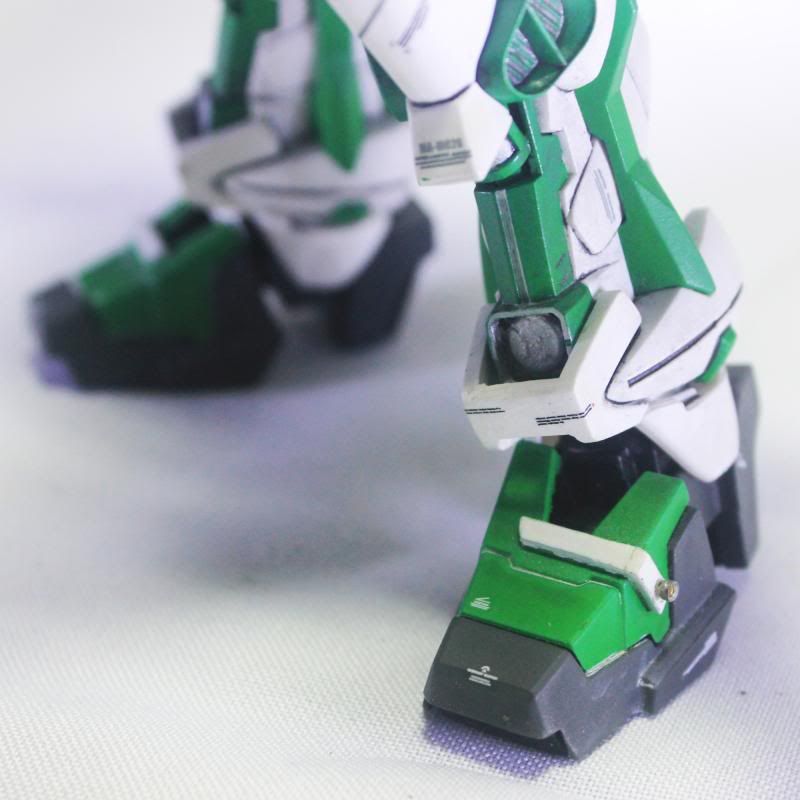 These are the basic things that I did on this kit.....Below is Green Frame's weapons galore.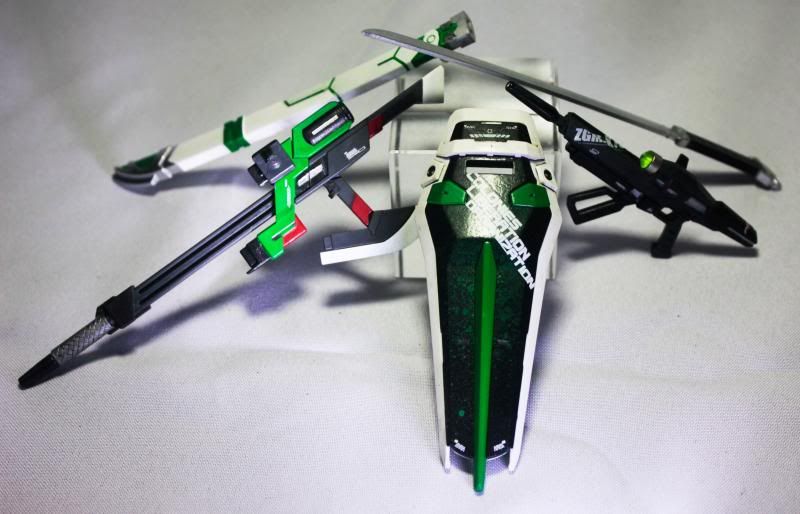 Want more? head over
here
, or jump to the gallery page to view the rest of my work...
Thanks for reading, until my next post on Virtue........